Submitted By Peachslide
Duane Allman
Howard Duane Allman was born November 20th, 1946 in Nashville Tennesee. His brother Gregg was born 18 months later. Duane and Gregg's father was killed by a hitchhiker when they were very young.
When Duane and Gregg were teenagers, Gregg was the first to pick up a guitar. When Duane picked it up though, he surpassed Gregg quickly. Soon after they started their music careers, first playing at little YMCA things and such. In the early 60's they were in a number of bands including The Escorts and The Hourglass. Liberty records, who had a contract with The Hourglass limited Duane from doing what he wanted, and having to dress in flashy clothes, not being able to play live and making them chose the next singles from a box caused him to quit, and Liberty was fine with that as long as Gregg stayed. So Gregg stayed in L.A. while Duane headed back to the South.
Around 1967, Duane was hired as a session musician at Muscle Shoals Sound in Alabama. The Hourglass had recorded a few demos out there previously, and one of the heads of the studio said that he hadn't heard anyone like that before. Duane's biggest early session work was with his arrangement of The Beatles' "Hey Jude" with soul singer Wilson Pickett. Alot of people would know Duane from his lead break at the end of the song, including Eric Clapton, but that is for later.
In 1968, (know one knows exactly how it went for sure) but Duane got sick and Gregg was visiting Duane and brought him the Taj Mahal record and a bottle of Coricidin. Duane heard Ry Cooder's slide guitar on "Statesboro Blues", and Duane washed the label off the bottle and began sliding from that day on.
So now we're in later 1968 and Duane is asked, why not make a solo album? Duane begins to record a few songs, including ""Goin' Down Slow and his original "Happily Married Man", but he is unhappy with his vocals on the cuts, so he decides to make a band. His first idea is a power trio consisting of Berry Oakley on bass and vocals, whom he had jammed with in Florida and lived with for awhile, and drummer Jai Johanny Johanson, who had drummed for Otis Redding previously. Berry Oakley played in a band called The Second Coming, and Dickey Betts was also in the band, and Dickey said that if Berry is joining the band then he is, too. Duane then got drummer Butch Trucks from the band The 31st of February. The band played together a few times under the name The Second Coming, with organist Reese Wyans for a few gigs, but Duane told the guys about his brother, and Duane called up Gregg and told him that he wanted him to join his new band, and that he would get a Hammond B-3 right when he gets there. Once Gregg was in, it was time to move to Macon, where the band rehearsed and Gregg wrote "Whipping Post" and "Dreams". Also shortly after the formation of the Allman Brothers Band, Duane switched from Fender guitars and amps to a Gibson/Marshall outfit, although he would still use Fenders on occasion. The Allman Brothers Band (Duane first wanted to call the band "Beelzebub") went to New York to record their first album. Duane played some ethereal slide guitar on "Dreams" and blazing leads on songs like "Not My Cross to Bear".
We are now mid way into 1969. The band is now touring, and Duane doing session work when he can, and improving his slide work, and starting to play in Open-E tuning after John Hammond showed it to Duane after a session.
Now lets skip to 1970. The band is cutting new songs for thier next album, Idlewild South, now with Tom Dowd producing. The album is released later that year. Tom Dowd also produced some of Eric Clapton's stuff, and so one day Eric heard "Hey Jude" and had to know who the player was. Tom was talking on the phone to Duane, who told him to come down to see them play, and Eric asked who it was. "You mean the guy who played on Hey Jude?!" Eric and Tom had to sneak to the front row, and once they were there and Duane looked down in horror. Dickey covered for him, thinking he broke a string. After that it is all history. Duane and Eric went to the studio to jam and do some drugs, and talked like they were best friends. Eric asked Duane to help on his new project, with his band Derek and The Dominoes. Duane played on all but 3 of the songs on the album, and also wrote the riff for Layla, and brought it to an up-tempo song. He played nearly all the slide guitar on the album, and the way you can tell him and Eric apart (if you can't already tell Duane Allman and Eric Clapton's playing apart) Duane said was "He's playing the Fender, I'm playing the Gibson. The Fender is more like a sparkling clear sound, and the Gibson is just a full-tilt screech". Duane played a '59 goldtop on here, but shortly after the sessions began he switched the pups out of the goldtop and put them into a sunburst Gibson. Eric wanted Duane to come tour with the band, but Duane said he had to get back to his own thing. Duane did get to play with Dominoes on one live show though. Once Duane got back with The Allman Brothers Band, they needed to get ready for thier next album. This time it would be live.
Tom Dowd set up a mobile outside of the Allman Brothers Band's second home, The Fillmore East in New York City. Bill Graham who owned the Fillmore East loved The Allman Brothers. March 11, 12 and 13th were recorded for the album, although none from the 11th were used because horn players sat in with them. The results from that night contained some truly incendiary playing. Blues like Statesboro Blues and Stormy Monday as well as jams like You Don't Love Me and Whipping Post showcased the whole band at the height of thier abilities.
At Fillmore East would be The Allman Brothers' first gold record, and Duane's last complete one.
The Allman Brothers Band played at the Fillmore East one time, for the closing on 6/26 and 6/27. The 6/26 show was said to be the greatest show the Allman Brothers Band ever played. The recording equipment was set up, but not used for that night. The Brothers played for hours and hours, all the way into the morning. The next night was for a more conserved crowd, and was recorded and broadcasted on the radio. "One Way Out" comes from that night, which appears on the Eat A Peach album. Duane was playing his Hot 'Lanta Les Paul around that time. It was a '59 darkburst that Billy Gibbons from ZZ Top helped him get. When he first saw the guitar, he had to have it and asked for a price and told the guy he would pay that plus half the price and half of that price.
Now it is the later summer of 1971. The Allman Brothers Band is hailed as the greatest rock and roll band to come out of America in the past 5 years. Everyone is picking up At Fillmore East. The Brothers go into the studio to record a few tracks for the new album, called The Kind They Grow In Dixie, which would later be changed to Eat A Peach (Dedicated to A Brother). They recorded Blue Sky, a country rock tune they Dickey wrote and sing that they had been performing a few times, an insturmental called Standback that Duane played slide on using Dickey's '61 SG, which he had now began to use as his slide only guitar starting around August/September. Gregg added vocals later. The last song they recorded before taking a break was called "Little Martha". Duane wrote it. He said it came to him in a dream where Jimi Hendrix was playing the melody on the water faucette. Duane woke up and began to work out the tune, a backstage version can be heard with Jaimoe playing congas. On the studio version Dickey played with Duane and Berry did too, originaly.
The Allman Brothers Band now got thier well-deserved break. Duane, flew in that day, the night before he jammed with John Hammond with acoustic guitars. Ever since an early teenager he loved motorcycles, and it would be so sad that they would lead to his demise. It was Linda Oakley's birthday, Berry's wife, and Duane was heading home. A big log truck pulled turned infront of Duane as he was speeding down the road. Duane tryed to swerve, but truck hit him as it turned. The bike crashed on top of him and he was dragged for about 50 feet down the road under the bike. He was unconscious. The doctors performed surgery but Duane died 3 hours later of massive internal injuries. The day was October 29, 1971.
Duane will always be remembered as one of the greatest guitar players, up there with Jimi Hendrix, Eric Clapton, Jimmy Page and others, and will especially be known for his slide guitar mastery. We will always have his music so that he can be known for ever, just like a legend should be.
Duane played on alot of session work including Wilson Pickett, Aretha Franklin, Clarence Carter, John Hammond, and many, many more, so I will list only albums that he played on a majority of the tracks.
The Allman Brothers Band, 1969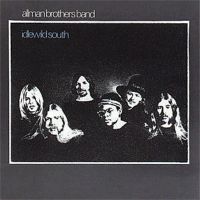 Idlewild South, 1970
Layla and Other Assorted Love Songs, 1970
At Fillmore East, 1971
[img]http://images.google.com/url?q=http://home.hiwaay.net/~clearwav/duck/roughs/ABB%20Eat%20a%20Peach.jpg[/img] Eat A Peach, 1972
An Anthology, 1972
An Anthology Volume II, 1974
Zak