The incredible Greg Wooglestine Esq. III sent me a lovely care package with my CD for the swap. I've tried the rum and it's pretty damn decent (I've yet to try the mix that goes with it).
The only thing I'm curious about is how he got som any beads. :gusblink: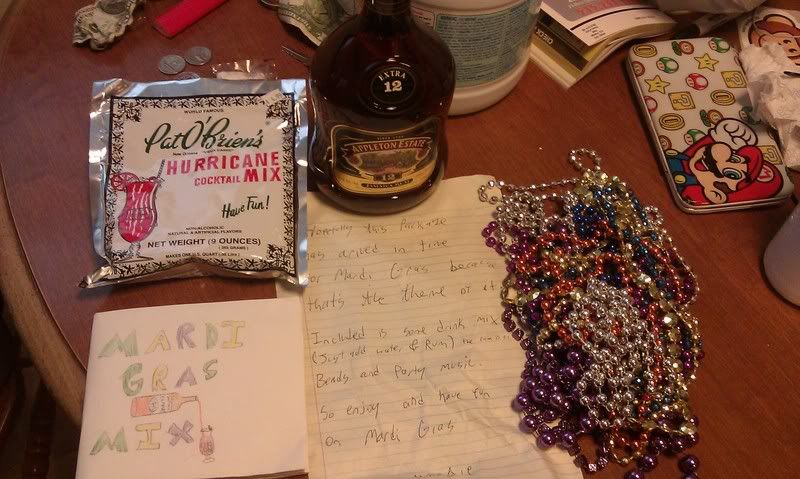 It took me quite some time to figure out exactly how to respond to this but I think I've got it down. (and sorry woogie, I couldn't find any of my friends to get pictures of the beads on their boobies...although the guy I was dating over the past few months offered to let me hang them off his erect penis).
Thank you so ever much... This was incredibly badass.
Heartsicles,
JenDurst