The Fender Musical Instruments Corporation (a.k.a., "Fender") is going public with an Initial Public Offering (IPO) sometime in the not so distant future, where the current estimated range of share prices is $13 to $15 (US) at opening, which overall values the company at just under half a billion dollars (US) . . .
For guitar and bass players, the ultimate question is whether post-IPO Fender will be better or worse as a consequence of the inevitably increased focus on playing the "numbers game" that travels with publicly traded corporations, where specifically the "numbers game" maps to everything being constantly analyzed financially and includes such things as comparing predicted to actual financial performance on a quarterly basis and so forth and so on, which often tends to focus corporations primarily on creating what appear to be good "numbers" but actually doing pretty much nothing otherwise, where for example the folks who brought us Malibu Barbie® at one time actually made dolls in our great nation but stopped doing that years ago to cut their manufacturing costs to improve the "numbers", which also happened with the folks who at one time made Levi's® bluejeans in our great nation . . .
As best as I can determine at present, the only historical comparison appears to be the period when CBS owned Fender, and the overall perspective is that the quality of Fender products historically is divided into three categories:
(1) Pre-CBS: Stellar!
(2) CBS: Stellar at first--Jimi Hendrix played CBS-era Stratocasters and made them fly--but
not
so stellar later . . .
(3) Post-CBS: Getting better almost instantly and then pretty much stellar!
[
NOTE: I rate Fender today at "pretty much stellar" rather than "stellar", because Fender makes a lot of low-priced guitars, basses, and amplifiers that are

not

so stellar, but what I call the "good stuff" is stellar in every respect, and this mostly is a matter of the practical realities at the dawn of the early-21st century, where in some respects the low-priced stuff generates sufficient revenue to make it possible for skilled luthiers and amplifier designers to take the time to design and to build the "good stuff" . . .
]
With this current and historical background in mind, three post-IPO scenarios come to mind, and they are listed and described as follows in alphabetical order based on the name of the song which describes each scenario . . .
POST-IPO SCENARIO:

ARE YOU EXPERIENCED?
The fact of the matter is that Fender has a deep and rich historical product line, which certainly can be tapped, as it is has been consistently over the past decade or so, and with increased funding and a thoughtful plan for the future this can be quite intriguing in terms of FUN stuff, where for example there always is the possibility of reviving some of the amazing products of bygone years, with the piggyback Showman, Dual Showman, and Tremolux amplifiers of the early-1960s being examples of great interest here in the sound isolation studio, especially if there is a way to get the folks at JBL® to start making the original "chrome dome" loudspeakers again . . .
[
NOTE: Curiously, it appears that Fender already has done this to some extent with the new piggyback Bassman series, which includes reviving a modified version of what for a few years at the end of the 1990s was the 300-watt Fender Custom Shop Rumble Bass amplifier series (a personal favorite), although with five fewer vacuum tubes. The new Fender Super Bassman has six 6550, two12AX7, one 12AX7, and one 12AT7 vacuum tubes for a total of 10 vacuum tubes, while the late-1990s Rumble Bass had six 6550WA, four 12AX7, three 12AT7, and two 12BH7 vacuum tubes for a total of 15 vacuum tubes . . .
]
Fender Super Bassman ~ 300-watts ~ 65 lbs.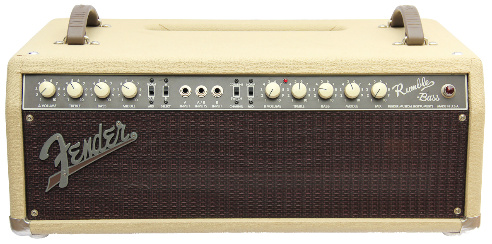 Fender Custom Shop Rumble Bass ~ 300-watts ~ 70 lbs.
Another example is the classic Fender Rhodes electric piano, which certainly is a possibility if Fender continues to own the patents and so forth . . .
And then there are the various Fender baritone guitars and six-string bass guitars, as well as 12-string electric guitars, steel and pedal steel guitars, and so forth and so on . . .
POST-IPO SCENARIO:

MANIC DEPRESSION?
In this scenario, Fender goes wild for a while and then does a CBS, which truly will be depressing in every respect, including the price per share of the stock . . .
At first there will be some exciting developments, and then slowly but surely the sneaky weasel finance and accounting folks will run the company into the dirt along with quality control and everything else, which is the way it works in this scenario . . .
For investing purposes over the long run (several decades or perhaps half a century), if this is the most likely scenario, then I think the smart strategy is to visit the local Guitar Center and get as many American Deluxe guitars and basses as you can afford, where the long term strategy is to park them in a climate controlled vault until they appreciate sufficiently, which will take a while but can be a smart investment over the long run, where the caveat is that the definition of "over the long run" can vary considerably and might be several centuries rather than several decades . . .
POST-IPO SCENARIO:

NUKE OUT?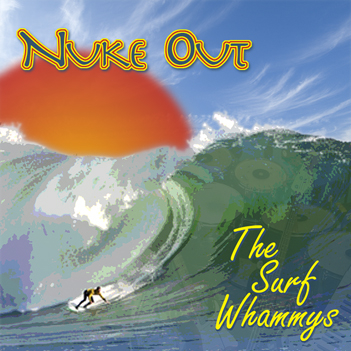 "Nuke Out" (The Surf Whammys) -- MP3
This is my favorite scenario, and it combines the
Are You Experienced?
scenario with the
Manic
aspect of the
Manic Depression?
scenario toward the goal of creating some fabulous new electric guitars and basses, as well as a lot of other fabulous stuff, where for example Fender might hire me as consultant to design a new version of the classic Stratocaster, which might be based on
The Fabulous Fifty Million Dollar Trinaural Stratocaster
®, which sometime in the not so distant future will be
The Even More Fabulous Fifty Million Dollar Dual Trinaural MIDI Stratocaster
® based in part on some recent technical advice from the fine folks at GraphTech . . .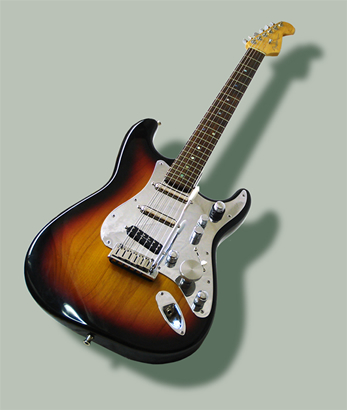 The Fabulous Fifty Million Dollar Trinaural Stratocaster® ~ Featuring the Really Big Knob™
"Really Big Knob" (The Surf Whammys) -- MP3
In other words, instead of plodding along, Fender could embark on some new products based on its existing and historical products but with a few added smarts, where for example it is useful to understand that the so-called "Baby Boom" generation is transitioning from standard career working mode to new career post-retirement mode, which among a festival of opportunities includes the potentially stellar possibility of having a bit of FUN with vacuum tube amplification and classic loudspeaker system designs for purposes of recreating the musical listening experiences of the 1950s and 1960s, which hithertofore only have been available to that select group of well-funded electromagnetic fanatics called "audiophiles", since the fact of the matter is that there are no affordable commercial-off-the-shelf (COTS) audiophile systems available on this planet at the dawn of the early-21st century, although with a bit of knowledge and expertise in acoustic physics there is a way to do it using solid state amplification augmented with a Behringer digital mastering processor for approximately $1,300 (US), as explained in the following topic in the IK Multimedia FORUM . . .
[
NOTE: It is vastly important in this particular

full-range

studio monitor system strategy to remember to set the power levels of the self-amplified Kustom loudspeaker units

very low

when the listening room is small, because these are powerful loudspeaker systems which are designed for large rooms, with the key to the strategy being to get the full benefits of "big and heavy" with plenty of headroom but to do this without accidentally blasting your ears, where for example here in the sound isolation studio (6' wide by 7' tall and 12' long for a total of approximately 500 cubic feet), setting the output levels of the self-powered Kustom 15" main units with horns and the self-powered Kustom subwoofers to 1 or 2 is more than sufficient to achieve full-range high-fidelity sound reproduction at 80 db SPL to 85 db SPL, which is at the upper end of what the human ear can tolerate reasonably, where from an audiophile perspective this provides stellar headroom or overhead, which in turn maps to stellar dynamics, since when run at such a low output level the various components can handle a deep and rich dynamic range without distorting, where the most amazing aspect of this system is that when properly calibrated using the Behringer mastering processor, it is

full-range

(20-Hz to 20,000-Hz at equal loudness), and the fact of the matter is that other than in a motion picture theater, an audiophile listening room, a high-end DISCO nightclub, or a professional recording studio with a custom designed and calibrated studio monitoring system, it is unlikely that you have heard full-range music since sometime in the mid-1970s, which was around the time when the sneaky weasels arbitrarily decided that nobody needed to hear deep bass . . .
]
The Fabulous Affordable Studio Monitor System Project (IK Multimedia FORUM)
As some of the brighter stock analysts have suggested, Fender has
not
tapped the Chinese and Indian markets to their maximum extents, and overall these two markets have vast potential if they are developed wisely, which essentially maps to discovering how to get into a new set of garages that at present are very different from the garages of the 1950s and 1960s in our great nation, but so what . . .
So what!
For example, as best as I have been able to determine, Fender never has offered an electric sitar or any electric version of the other traditional Asian stringed instruments, but I think this is something that Fender certainly has the luthiering and digital and electromagnetic engineering expertise to do for at least some of the traditional Asian stringed instruments, especially considering that Fender continues to make electric violins, which when combined with the other Fender stringed instruments, past and present, pretty much covers the full range of Asian stringed instruments in terms of luthiering (bowed, plucked, and struck), where in some respects one of the key differences for fretted instruments involves using
Eastern
scales rather than
Western
scales . . .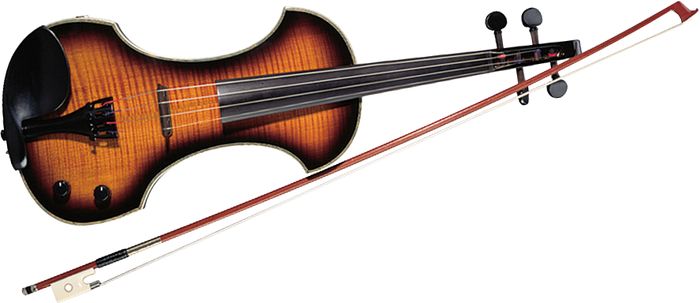 Fender FV-3 Deluxe Electric Violin
FV-3 Deluxe Electric Violin (Fender Musical Instruments Corporation)
Summarizing, the
Nuke Out?
scenario is based on the hypothesis that today Fender technologically is where Apple was in 1998, and the key is to develop some exciting new ideas while building on its deep and rich historical foundation, where for reference the current Apple computers running Mac OS X and Apple mobile computing devices running iOS for all practical purposes are enhancements of the NeXT machines that Steve Jobs et al. created in Steve's garage during the early-1990s when the Wall Street "suits" decided that they knew more about designing and building personal computing devices than Steve Jobs did . . .
And for reference the
Nuke Out?
scenario includes a new line of professional MIDI electric guitars and basses, since this is a fundamental requirement for tapping into the synthesized digital music production platform, where for example the thinking here in the sound isolation studio is that I should be able to do all the instruments in "I Want To Dance With You" (The Surf Whammys) via MIDI on a Stratocaster, Telecaster, Jazz Bass, or Precision Bass using IK Multimedia, Native Instruments, and MOTU VSTi virtual instruments in real-time on the fly without needing to switch to inputting music notation manually via NOTION 3 (Notion Music), which is the way I currently do it, which is fabulous . . .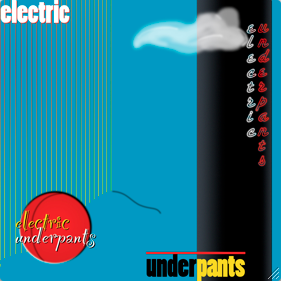 [
NOTE: Everything in this basic rhythm section is done with VSTi virtual instruments and music notation in NOTION 3--drums, bass, keyboards, guitars, and Latin percussion)--where the NOTON 3 generated audio is recorded as soundbites in Digital Performer 7.24 (MOTU) via ReWire (Propellerhead Software) and then is produced, mixed, and mastered in Digital Performer 7.24 using a virtual festival of VST effects plug-ins, where at present the basic rhythm section is mixed for headphone listening, which is what I do when I am working on a song, although later I switch to loudspeaker mixing and mastering . . .
]
"I Want To Dance With You" (The Surf Whammys) -- Basic Rhythm Section -- MP3 (9.9MB, 286-kbps [VBR], approximately 4 minutes and 34 seconds)
Fabulous!
Edited by surfwhammy, 12 July 2012 - 03:02 AM.