Hello and welcome to legends number 24 and this week we have cracker of a Blues rock guitarist a man called
Billy Gibbons
you guys might recognize him as the hairy guitarist from ZZ Top though
But either way im sure we can all appreiciate his skill . Hendrix was once quoted saying that he thgouth Billy Gibbons was America's best guitarist to find out why read on
Biography
Billy Gibbons born December 16 1950 in Tanglewood Texas made his first appearance at the age of 5 in a club called The Shamrock Club in Houston Texas . His father Fred took him to see the Mary Kaye Trio who let Billy strum along in the backround . Fred was told afterwards " Fred , This boys got rhythm . " So from an early age the soon to be bearded bandit was showing signs of rhythm .
It was at the age of 6 years old that Young Billy's love of rock and Roll began . September 9 1956 to be exact because that was the date he saw Elvis perform on the Ed Sullivan show .
While growing up in Suburban Houston , Gibbons learned abpout R and B music from the family's maid who was African American . It wasn't actually until 1963 when Billy was 13 that his parents bought him his first Guitar and Amp . the weapon of choice? a Gibson melody maker and a Fender Champ amp .
Billy had to finance his " Musical Education " somehow and the way to do this was to have a few fulll time jobs . One particular job Billy had was where he dressed in Religious clothes and went door to door selling " Prayer Balls " . They were rubber balls which he claimed you bounced of your wall while praying and all your prayers would be answered . He also managed to blad his way onto the radio impersonating a religious minister .
Billy cites many people as his influences Jimmy Reed , Little Richard , Bobby " Blue " Bland and like the rest of the ZZ Top guys Muddy Waters was his " Musical And Spiritual Godfather " As they put it . They actually used to play poker with his regularaly . When Muddy Waters passed away Billy had a guitar made out of the Legends childhood home which he later donated to the Delta Blues Museum in Clasrksdale Mississippi .
Although Billy is of course famous for being the axe slinger of the legendary ZZ Top he played in a few bands before them such as The Saints , The Coachmen , and The Ten Blue Flames . after these he started playing with a band called the Moving Sidewalks . How they came up with those names i'll never know
The sidewalks were formed in 1966 when Billy was 16 , he was lead vocals and guitar , Tom Moore on keyboards , Don Summers on bass and Dan Mitchell on drums .
By the age of eighteen he had had a successful single release " 99th Floor " which was released in 1967 by Tantara Records . The song was the bands tribute to the sound used by Texan band " The Elevators " .
NME described the song as a cross between Van Morrisons's " Gloria " and The Elevators " You're Gonna Miss Me " . To add to the mix of influences , Billy also said that he based the guitar solo on " The Groovy Lead " on " Sunshine Superman " by Donovan .
Both sides of the single were written by Billy . In 1968 after supporting Jimi Hendriz on the Texan Leg of his Tour , The Sidewalks released an Unsuccessful cover of The Beatled " I Want To Hold Your Hand " as well as an equally insuccessful original " Need Me " .
By now the band ( The Sidewalks ) were playing five nights a week at up to $1000 per show . Pyrotechnics were uised heavily by Billy . This lead to the unfortunate incident when Dan Mitchell was caught Mid-Explosion and had to be rushed to hospital by none other than Alvin Lee as the sidewalks had been opening for Ten Year's After .
By 1969 the band had released an album " Flash " one single came from the album " Flashbacks " before Don Summers and Tom Moore were drafter to Vietnam . While they left to join the army Billy Enrolled at the University of Texas to study art as did Dan Mitchell .
During a 1969 session at Richard Ames " Catacombs Club " none other than Eric Clapton showed up to watch the band as he hads been in town with Cream for the farewell tour of America .
But The Moving Sidewalks eventually split after a brief renaming to " The Electric Sidewalks " allegedly suggested to Billy by Jimi Hendrix himnself . Billy recrutied keyboard plater Lanier Greif ( Ex NeilM Ford and The Fanatics ) and renamed his band ZZ Top
. Billy also met Bill Ham for the first time a local music promo man . Together they tried to showcase Billy's talents to do this they needed the rest of the band .
Billy was considered by Jimi Hendrix to be one of the Top Guitarists around he even once said that Billy Gibbons was America's Best guitarist . Jimi actually gave Billy his Pink Strat . Billy fonrdly recalled the moment wqith the guitar legend .
"I was in the motel one night practicing in my room and this dude stuck his head in the door and said, 'Hey-y man, I thought I heard something going on in here.' It was Jimi Hendrix. I was speechless. I couldn't move. He took my guitar away and lay down across the bed with his head dangling towards the floor, looking at the ceiling. He'd run off this incredible line and then look up at me and said, (in Hendrix space-drawl tones) 'Say, man, c'n you do that?' Then he'd laugh and play some more. After that he started teaching me. I learned a lot from him.""
Here's some other stuff you might like to know about Billy
With ZZ Top : At Halloween 1969, Gibbons first met two young Dallas based musicians; bassist Dusty Hill and Frank Beard, a drummer.
Billy has always been there and has performed (guitar and harp), sung and written on every ZZ Top album.
After the near seven year stretch from "ZZ Tops First Album" up to "Tejas" Billy took an extended sabbatical and while away grew his trademark beard. Imagine his surprise when he returned to find Dusty had one as well!!
Also during this hiatus, Gibbons spent lots of his time in Europe studying the synthesized music which was to appear on subsequent album's. He say's that he also joined the board of trustees at the Contemporary Arts Museum in Houston.
Another of Billy's claims during this period was that he and sone friends spent time trekking through Nepal, searching for hidden, exotic musical instruments. Before long, this adventure turned into Billy searching for the Yeti. Billy claims:
"I had an encounter with something up there. I don't know what it was, but I wrote a song about it called (I Wouldn't Touch It With A) Ten Foot Pole"
This new approach was first tried out on the Deguello album, which eventually went platinum.
Over the years, Billys tasteful yet powerful playing has turned him into one of he most respected blues and rock guitarists anywhere. He is a leading exponent of pinched harmonics.
His signature sound is anchored by his legendary Les Paul "Pearly Gates". Seymour Duncan (manufacturer's of guitar pickups) duplicated the pickups from Pearly after analyzing the originals. They are marketed by Seymour Duncan as Pearly Gates Pickups. When Billy started using Fender Esquires, aka Bones, he went to Seymour Duncan to duplicate Pearly's sound. They came up with a Billy Gibbons stacked bridge humbucker. Add an Expandora fuzzbox (or six) through tube amps (Marshalls or Fenders, take your pick) and you can more or less duplicate his sound. Or play it clean and duplicate the opening licks on Fool for your Stockings or I Thank You. Billy never abandoned his signature sound. He has done a great deal to preserve it, even though the equipment has changed. It would be too much to ask of one quitar like the '59 Les Paul to make the scene every night of the year. When needing Pearly Gates at concerts he plays a close copy. When it is time to record...break out Pearly!!!!!
Billy, in one of his legendary stories, claims that one of his girlfriend's sold her 1930's Packard, and let Billy have $450 of the proceeds. Incredibly, it was just the amount Billy needed to buy Pearly from an old farmer who had it stuffed under his bed!
Billy is also a fabulous slide player, as he discusses here:
I wear it on the middle finger. I've really admired the little-finger guys. It's something that I watch with awe and inspiration...but I just can't do it, especially because the demands in a three-piece are to keep the rhythm grind going. On the middle finger, I can get the Jimmy Reed rhythmic inversion, then make my way into Elmore James land-if I wish.
He has performed recently with artists as diverse as John Mayall and Kid Rock.
Those more interested in Billy's music should check out Justis Walkert. Some say "Justis" is Billy's pen name. Justis has recorded albums with Jeff Healey ("Feel This") as well as with the excellent Rainer & Das Combo ("The Texas Tapes").
Billy is also now an ordained minister, and can perform weddings in 49 states.
Gibbons' fellow rocker, George Thorogood and the Destroyers guitarist Jim Suhler has had Gibbons officiate at his wedding .
When asked, the band's publicist would not confirm what church Gibbons was ordained in, or what state denied Gibbons the right to perform weddings.
One of his most recent recordings was not with ZZ Top, but when he performed on John Mayalls cd "Along for the ride" with other greats like Steve Miller and Steve Cropper. He also produces for a band called "The Neptunes"
Billy has many great stories about him. Young guitarist Luke Doucet recalls:
It was just before Christmas in New Mexico when a wide-eyed Canuck kid walks into a bar with his mom, sister and stepdad in tow. There's nowhere to sit except a big round table where two crusty-lookin' dudes are holding court. One, a portly guy sporting a massive beard and hat, beckons the happy family over.
"We figured, hey, when in Rome," reminisces Canrock cowboy Luke Doucet 10 years later, itching to get to the punchline. "They got us completely wasted, and it turns out the dude's none other than Billy Gibbons of ZZ Top! I asked him if he was into jamming with the country bar band, but he said his management would kick his ass.
"After reading obsessively about the world of guitars, I learned that Gibbons really did have some agreement with his management that he wouldn't jam in public. Something about maintaining the rock-star mystique."
The other story comes from chauffer - to -them -all, Anthony Gizzo:
I got the order to drive ZZ Top's Billy Gibbons one time when he was performing at the Forum. I didn't know this was one singing cowboy. I was looking for a little scam time, so I brought him underneath the Forum, and I was just looking for a way to get the car out of underground and be by myself.
He says, "If you see any girls out there, tell them we're having a party over at the hotel. I said, "Yeah, yeah." I go get coffee over at that hotel, and I see a couple of girls sitting at the counter. I started talking with them, and I invited them to the ZZ Top party. They said, "We've got a couple of girlfriends. Can we invite them, too?" It turns out to be 80 girls, because they were the stewardesses in training for Western Airlines at the time. Out of that, Billy Gibbons met his second or third wife.
As you can see, Billy has done it all. He even performed at MTV's 20th birthday bash on August 2, 2001 with Kid Rock
On December 13 2002, Billy Gibbons was honoured by The Cancer League for his fund raising for sufferers in his hometown of Houston, Texas. Gibbons stated,
"The work of the Cancer League is tremendously important to the community. I'm thrilled to have been deemed worthy to receive this honor."
Billy Gibbons is the first musician to be honoured by the league.
Billy currently has homes in Houston, Texas and Hollywood, California.
Discography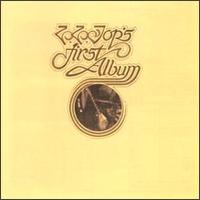 ZZ Tops First Album:1970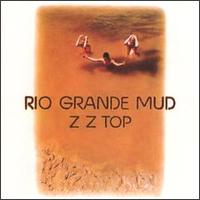 Rio Grande Mud:1972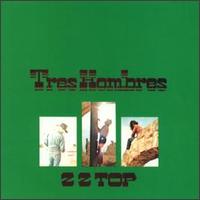 Tres Hombre:1973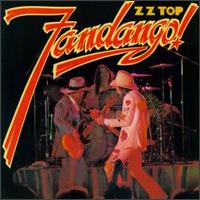 Fandango:1975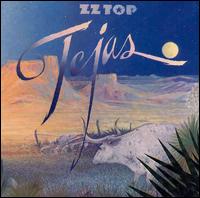 Tejas:1976
Takin' Texas To The People:1976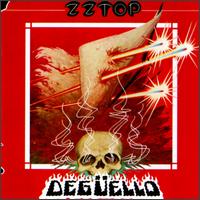 Deguello:1979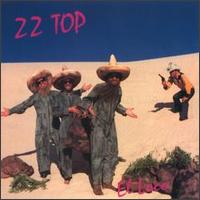 El Loco:1981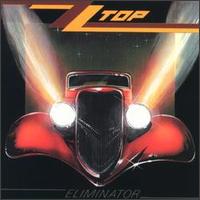 Eliminator:1983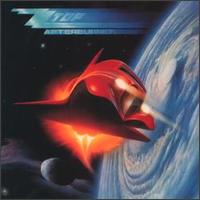 Afterburner:1985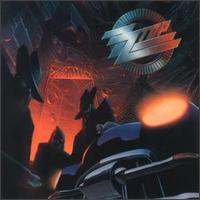 Recycler:1990

Antenna:1994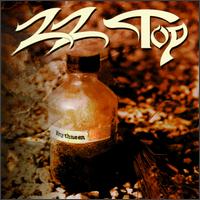 Rhythmeen:1996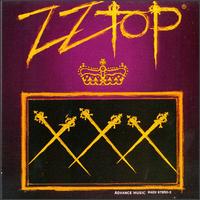 XXX:1999
List Of Sources: www.alltheweb.com / www.msn.com / www.yahoo.com / www.google.com / www.music.lycos.com / www.xtrememusician.com /
And there you have it Zak's legend number 24 the amazing Billy Gibbons . Now you have finished GET DOWNLOADING THIS GUY!!!
Reccomendations:Sharp Dressed Man
:Gimme All Your Lovin
:Legs
:Rough Boy
:La Grange
Zak