Submission courtesy of mike101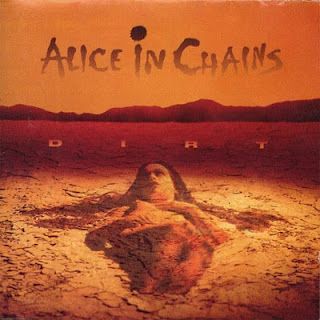 Band:
Alice in Chains
Album:
"Dirt"
This was the break through album for Alice in Chains, it catapulted them to fame and crowned them one of the leading bands of the "grunge" scene along with bands like Nirvana and Pearl Jam.
The album was littered with references to drug use and all the hardships it had caused Layne Staley. He wrote from the heart on this album and talked painfully true about the downs of addictions and really helped to promote an anti-drugs image. Layne was once quoted to have said, "Why do people still take drugs? Don't they listen to my songs?" Layne payed the ultimate price for his drug addiction when he overdosed and died but at least he can rest in peace in the hope he has warned off some from taking the same route he did.
This album sees the band produce some of the best work of the careers. The album is packed with classics that are timeless. "Angry Chair" "Would?" & "Down in a Hole" close the album and its a spectacular finish to an amazing album.
This album features some of my favourite lyrics ever, they conjure up so much imagery and every time Layne sings you can feel the passion and true emotion through every word. The track "Down in a Hole" features possibly my favourite lyric ever, "I've eaten the sun so my tongue has been burned of the taste."
While others albums have influenced people musically i believe this album has been an influence in two different ways. Firstly, this is an amazing album musically and has influenced many people. I even believe some of the tracks on the Metallica album "St. Anger" have been highly influenced by Alice in Chains. This album has been on a influence on bands post alice and older bands taking new ideas from them. I also believe this album has been an influence in a different way other than
musically. This album has also been a comfort to people. People can listen to this album and relate to it. I also believe this album has been in influence on peoples lives, hopefully putting people off using drugs.
Overall this album is definitely influential and a essential release.