Mmmyep. I can't offer you an insightful or engaging topic of interest, but what I do have are middling sketching skills which I will share with you all in poorly constructed references to songs. Feel free to guess away or submit your own riddle or whatever.
Now then. The first one is easy. The next one requires a real commitment to a future together: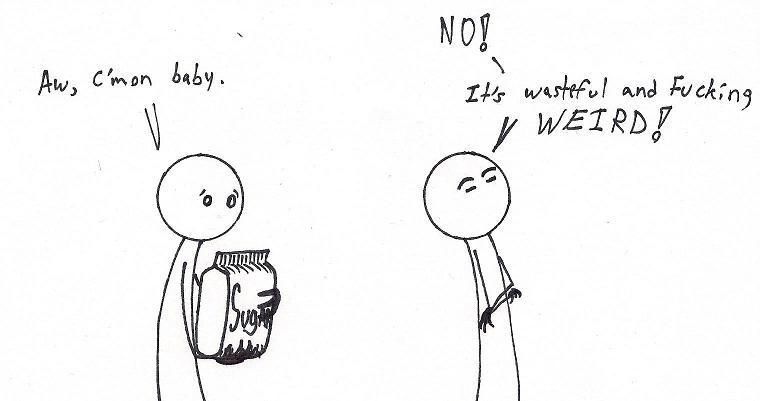 Good luck!
Man...I am never gonna be able to keep this thing up, am I.