I am looking for help as to how I can repair my acoustic countryman guitar please. The head has been worn down to the wood in several areas and I have used a wood stain pen to cover over the area. I don't feel happy with it and want to blend the layers properly together and re paint it. I am unsure what to buy. I looked at various things from wax to varnish and laquer touch up pots.
I am unsure what the original finish is.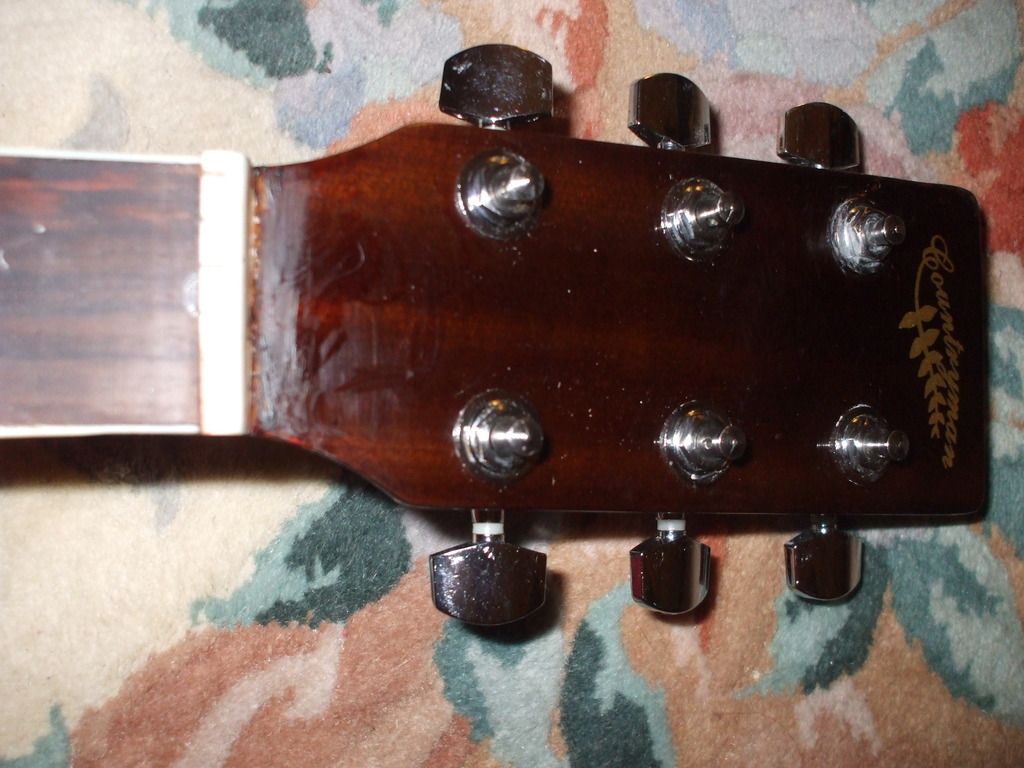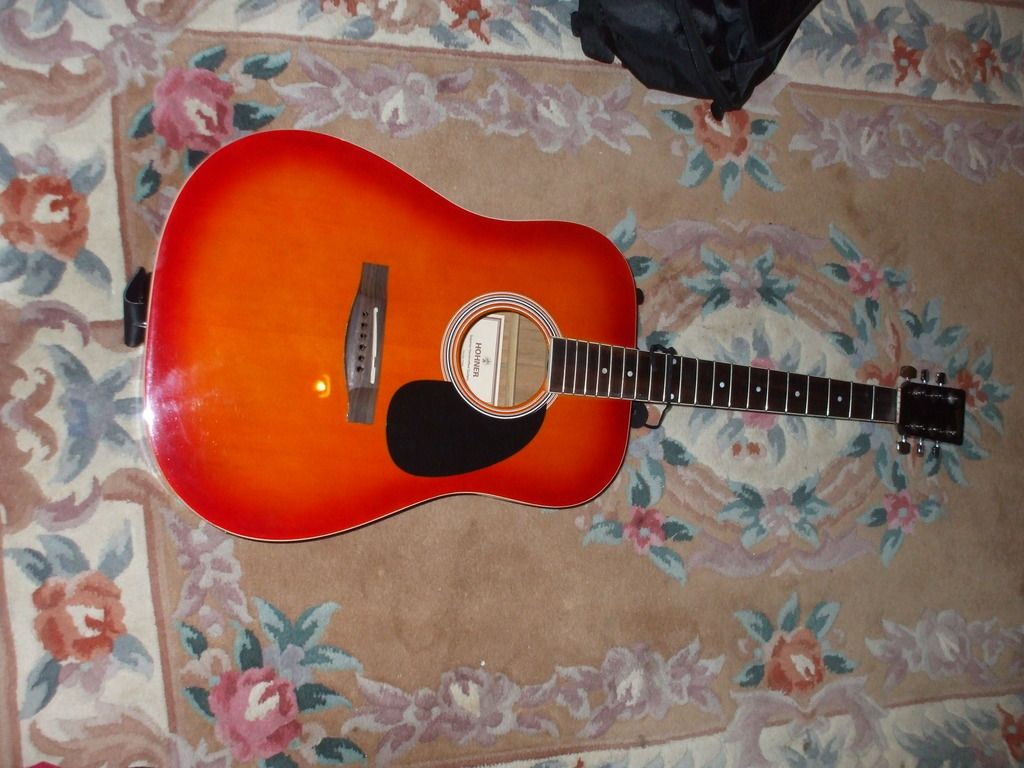 I love my guitar so, I don't want to leave it in the state it is. I have had it a longtime.
Second problem is the neck where the 43mm bone nut is.I feel it's not laying correcting in the neck.
the base of guitar looks like scratches but it's actually polish and finger marks only ;-)
Edited by GraceUK, 24 March 2015 - 01:43 PM.