pictures at bottom
this one has silver strings on it coated and no idea what they are at first thought they were electric but they are too light and electric strings usually E and B are quite thick horizontally these are thin. They have a really nice clean clear bell like tone and when I tuned it up I was "OHH My God that Tone!" I don't know if Elixir nanoweb are like it at all.
the guitar looks really bright shades on the picture yet its more natural wood with black grain running through it and the edge is a lighter red.
OFF TOPIC A BIT HERE!
By the way I now have 3 countryman guitars lol! I will need to drill holes in my wall to hang them up as I am tripping over them in my bedroom and dont want to prang them, even the cats like O.o this is a good climbing tree, so I can reach bookshelf and knock all her books down again HURRAH! freedom!
I will never open mouth and say 'I wish I had more countryman guitars! I love them!' INstead I iwll say I wish I had another 'fridge or freezer and a THor Looking postman holding a new PS4' I'll explain that one later. so I now have 5 guitars heh! I dont need or want anymore guitars so I am majorly happy with all I have because each one is bought with love and that means a greta deal to me sentimental. its a lighter wood sunburst, so all my guitars now different forms of sunburst except my fender. and it was mint came with pink padded bag tuner and plectrums. This was a birthday present I didn't know about and it's come early. I was told I can open it but have to leave it at my sisters as it's a gift. I am thrilled to bits! suddenly one minute no guitars then came along like trains! I'll take a picture of it sometime but, I have to wait till September end of..aww well poor me!
soon will have more guitars then people. so I have been selling stuff on ebay so far so good!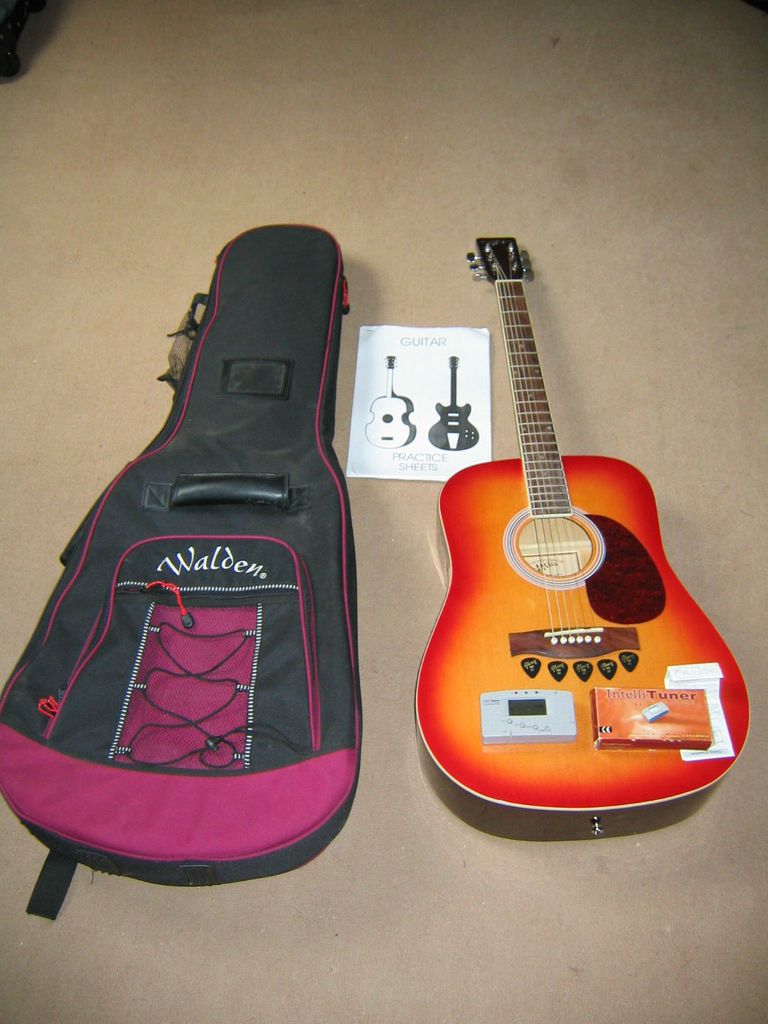 Edited by GraceUK, 05 August 2015 - 06:21 AM.