It has been a while since I did anything on this project other than a lot of planning, but I might start doing the next set of modifications sometime in the not so distant future, where at present the plan is to add three more Seymour Duncan pickups and a Graph Tech Ghost acoustic and MIDI pickup system . . .
THOUGHTS
Initially my thinking was that being able to blend various pickups into two monaural output signals made sense, but after pondering it for a while and discovering how to control virtual instruments with music notation I realized that it makes more sense to have a lot of monaural output signals and a separate MIDI system . . .
The end result is the better, and I think it will simplfy everything with respect to one of the primary goals, which is to have a complete palette of tones, textures, and effects without needing to divert significant attention to effects pedals or anything else unless it cannot be avoided . . .
For example, I have an elaborate set of high-end effects pedals, but each effects pedal is vastly complex, which overall makes it essentially impossible to do anything other than to find a specific single configuration that sounds good, which is the way I do it . . .
Consider the DigiTech HarmonyMan effects pedal for a moment . . .
This is the way DigiTech explains what the now discontinued HarmonyMan effects pedal does at a high level:



HarmonyMan™ is the world's first guitar pedal that generates harmonies based on your chord progression. It features four different types of pitch shifting depending on which of the 42 different voices are selected. Combine up to two distinct voices in any combination to accompany the input signal: a 3rd or 5th above or below, an octave up, two octaves below, 24 semitones and 4 detune variations.
For all practical purposes the verbose explanation is that actually understanding how to use the HarmonyMan should be possible if one devotes several years to studying the various configurations, including doing a lot of experiments, which basically makes it vastly impractical to do everything that can be done with this effects pedal, hence my strategy is to find a configuration that I like and then to "park it" in that configuration, which generally is what I do with all the other effects pedals I have here in the sound isolation studio . . .
The exceptions are the two DigitTech Whammy pedals and at least one wah-wah pedal, which currently is the original version of the Budda Budwah pedal that I like because it is a bit more mellow than the classic Dunlop CryBaby wah-wah pedal . . .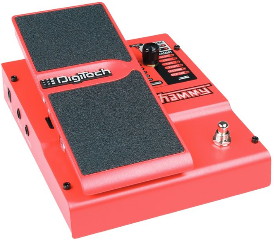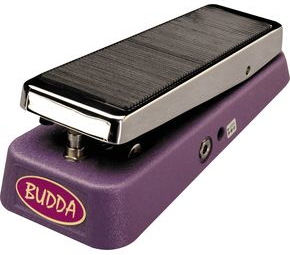 The key to understanding the strategy is based on the combination of (a) common sense and (b) physical reality, where the practical aspect is that when one is standing and playing lead guitar it is possible to use only one motion pedal at a time, and having three motion pedals requires being able to "park" them quickly in happy configurations, which itself is a bit of work when one also needs to focus on playing notes and imagining new sets of notes and chords to play . . .
In other words, one aspect involves practicality, but the other aspect involves the overall palette of tones, textures, and effects, all of which makes sense only when one takes the time to think through everything toward the goal of creating and defining a set of sounds that works nicely for the way one wants to play electric guitar (rhythm and lead) . . .
Consequently, I decided that I like reverb, echo, tremolo, fuzz, overdrive, and a few other types of tones, textures, and effects but not always at the same time, which adds yet another variable to the equation that typically is solved by doing additional activities, primarily engaging and disengaging specific effects via ON-OFF buttons on the effects pedals, but the problem with this typical solution is that it requires diverting the one-at-a-time designated foot from (a) operating a motion pedal to (b) operating an ON-OFF button, which in turn requires © remembering the overall state of all the ON-OFF effects pedal buttons and so forth and so on, which again is too much stuff to do and to remember in real-time . . .
However, (a) it is not too much work to know which of a small set of tones, textures, and effects one desires at any given time and (b) it is not too much work to manage three motion pedals where the rule is that each of the three motion pedals can be "parked" or played as the need arises, all done with one foot while standing primarily with the other foot . . .
And this is where having six Seymour Duncan pickups, each of which is on a separate and independent circuit with its own monaural output signal becomes important, where the idea is that instead of using the blending strategy with fewer output signals, each of the six output signals will have an ON-OFF switch on the pickguard such that one can engage or disengage specific tones, textures, and effects via the pickguard located ON-OFF switches, which I think will be considerably simpler to manage . . .
Explained another way, by the time one runs the output signal of virtually any Seymour Duncan pickup through one of more effects units the only thing that matters is the strength of the output signal and in some respects the basic tonality of the pickup, because the effects units change everything, which tends strongly to make it a bit moot to devote much attention to raw tone or whatever one wants to call it, which is not to suggest that the particular selection of Seymour Duncan pickup is unimportant, but it does suggest that with six different pickups and effects units, each of which ultimately has stereo outputs, it probably is not so important other than ensuring the specific Seymour Duncan pickup is the correct tonal style for its particular set of effects units, where for example "Lipstick" pickups will be brighter while some of the more extreme humbuckers will be heavier and darker, which from my perspective is a matter of "texture" . . .
More to the point, the current plan is based on having six sets of effects, where each set of effects is driven by its own Seymour Duncan pickup, which in turn is engaged or disengaged on the guitar by an ON-OFF button located on the pickguard, where for example the reverb effects unit(s) are engaged or disengaged by one of the ON-OFF buttons, hence if you want reverb, then you toggle the corresponding ON-OFF switch to its ON position, which will be the same strategy for the other five types of tones, textures, and effects . . .
Logistically, there is not a lot of space on pickguard, so part of the planning includes determining (a) the type of ON-OFF switches and (b) the type of volume and tone controls, where for the latter I like the dual potentiometer style for at least five of the pickups, which reserves a different and perhaps more elaborate set of controls for one of the pickups, which most likely will be the bridge position pickup, since while the guitar will be used for playing rhythm guitar chords, its primary role is lead guitar, hence it makes sense to be able to do more intimate and variable tone and texture control for the bridge pickup, which of course will include the Really Big Knob™ . . .
As an example, consider the lead guitar for "Love Bandit" (The Surf Whammys)--which I remastered last week--where the practical aspect is being able to control all the various effects units and pedals while playing the notes, chords, singing, and generally acting like a dancing fool, which we know sells, hence is fabulous . . .
[NOTE: This was recorded and mixed when I was doing everything with real instruments and was following the general practice of composing and playing each part in real-time on the fly exactly one time on the first take because I thought it was useful to create the most stressful possible scenario, which if nothing else was an excellent experiment for several years, since it maps to productive changes in the way you think when composing and playing, although it is a bit disturbing at first. Essentially, it is like being teleported onto a stage where everyone in the audience is a Simon Cowell clone and Elvis looks over at you and says, "Play some lead guitar!", indicating that you are supposed to compose and play a lead guitar solo in real-time on the fly for a song you never heard before, and then the spotlight moves from Elvis to you, and there you are, where you suddently have a total of two options: (1) have a panic attack and wet your pants or (2) start playing a stellar lead guitar solo and hope that the young ladies in the audience scream louder than your Marshall stack . . .
]
"Love Bandit" (The Surf Whammys) -- Original Mix Remastered September 2013 -- YouTube music video
Fabulous!